Here's your buzz track for the day — a spirited, old-school pop-funk track with sax, trumpet, bass, and thoughtful lyrics. It's funky and also rocky!
You'll want to check out "Just Too Late" by Andrew Michael Meador, a talented singer-songwriter from Chattanooga, Tennessee. This is music that oozes class, old-school pop rock, pop and funk in the style of Hall & Oates and Michael McDonald.
The mellow, thoughtful lyrics of Andrew Michael Meador are refreshing at a time when music is increasingly becoming more commercial.
In addition to the smooth beat, the song also has a catchy chorus. It is layered with a variety of instruments, including the saxophone, trumpet, bass guitar, bass drum, and bass guitar. There is no doubt that this is a winning combination that will make the party stand out on its own.
In my opinion, this is one of the best tracks from his portfolio, since it promises to put a smile on your face, especially in the aftermath of a long day at work.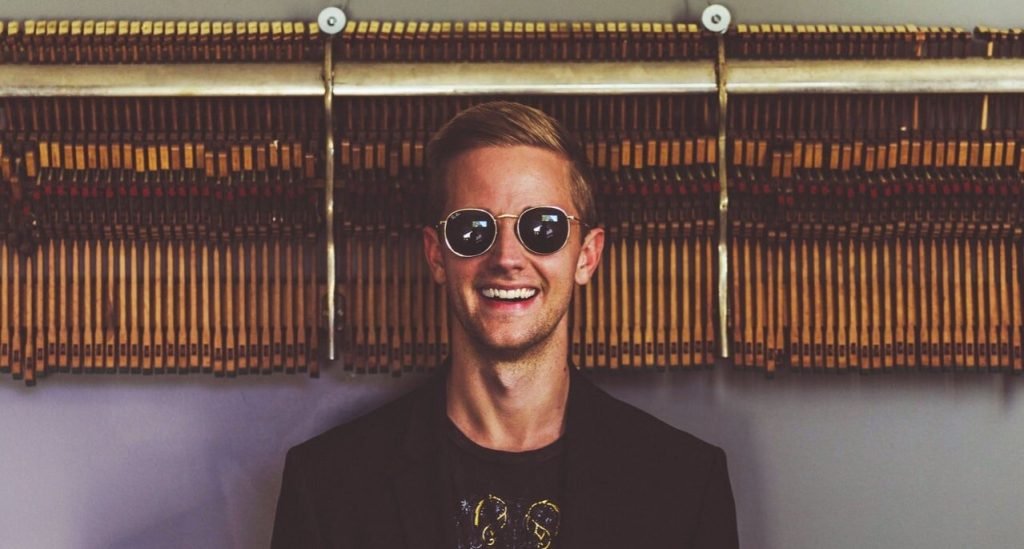 As you listen to the song and follow along with the lyrics: "Tomorrow is just too late!", take note of how Andrew's voice has this old-school feel and how he uses instruments well.
In addition to listening to our full playlist, which contains the artist's music, you can scroll down the page to find out more about the artist and what he is all about.
---
In this song "Just Too Late", the singer is celebrating the return to the classic sounds of the early 2000s with a track that embodies outstanding retro music with plenty of energy In addition to the saxophone solo and the trumpet effect, which is magic. There is also a guitar and carefully constructed lyrics that can be sung along with it as if the song was written by ourselves.
This song has a classic sound that's reminiscent of artists from a time that pop and pop rock music used to bring more instrumentation than in the current days, and it's high-quality, very fresh and enjoyable.
The vocals are clear and easy to understand, which makes it easy for listeners to sing along with the artist or even put their own spin on it if they want to perform their own cover version.
And because it's such an upbeat tune that brings back memories of simpler times when life was less complicated—and more fun—it can be played at parties without making people feel old or outdated. In fact, it might even make them feel younger. Dancing on it is amazing! I highly recommend it!
Well, Andrew Michael Meador has a very charming voice, and his music style is not only a little bit old-school but also ready for today's radio. You will not regret spending some time on his entire portfolio, which is rich and also explores different music genres.
The truth is he already blends his music with rock, R&B, as well as hip-hop, so you can imagine that the topic is not a problem for him and he can, for sure, reach a very diversified audience.
On this song specifically, I would like to draw your attention to the vocals, which are smooth and soulful—they're perfect for both commercial radio plays and live performances.
If you're looking for something fun and lighthearted that will put a smile on your face while still being modern enough to sound like something off today's charts, then check out Andrew Michael Meador's Just Too Late, visit his YouTube and follow him on Spotify.
---
A Revolutionary Cooperative Funding Network Opens Its Doors: Independent Creatives of All Calibre, Register Now for Priority Access! For independent…