The new single from Umberto Bravo, "Sacred Sinner – Guilty Pleasure Version", is a different, sexier interpretation of his already sensual previous release.
A smooth and blustery R&B/gospel lament of devotion, this song is alternately soft and blustery with a slight hint of ambiguity throughout. During the verses, Umberto Bravo included a whispering and intimate tone, while during the chorus, there is a commanding and declamatory tone.
From a visual point of view, it has a bit of both saintliness and BDSM all at once, purity and traditionalism but contradictory, all at once.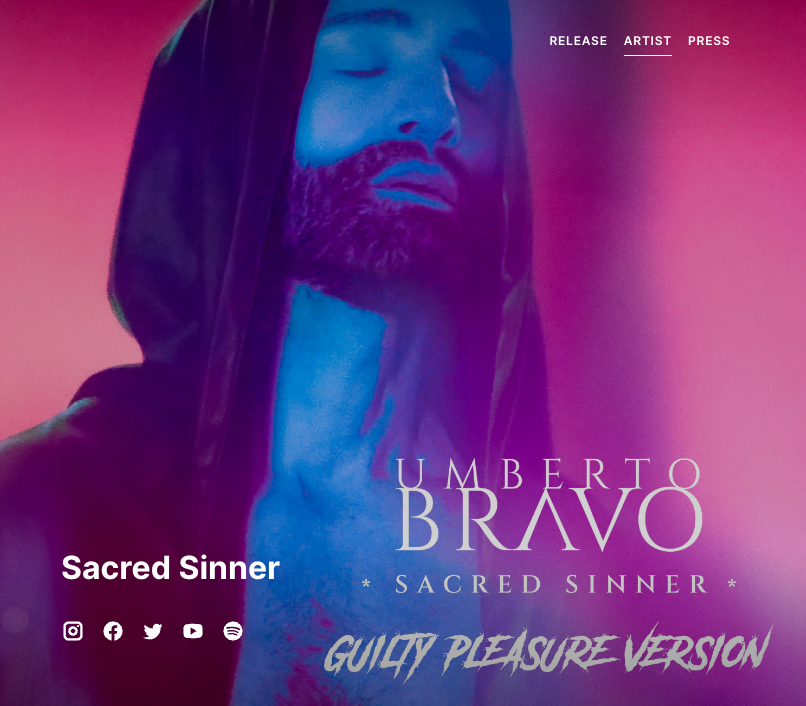 With nuances that veer toward areas of off-limits territory, the song celebrates forbidden desires. It is without a doubt that without those elements, it would be a far less compelling song, which would be far more conventional. Both versions are intriguing, but still romantic.
You can listen to our entire playlist containing the artist's music and learn more about the artist by scrolling down the page.
---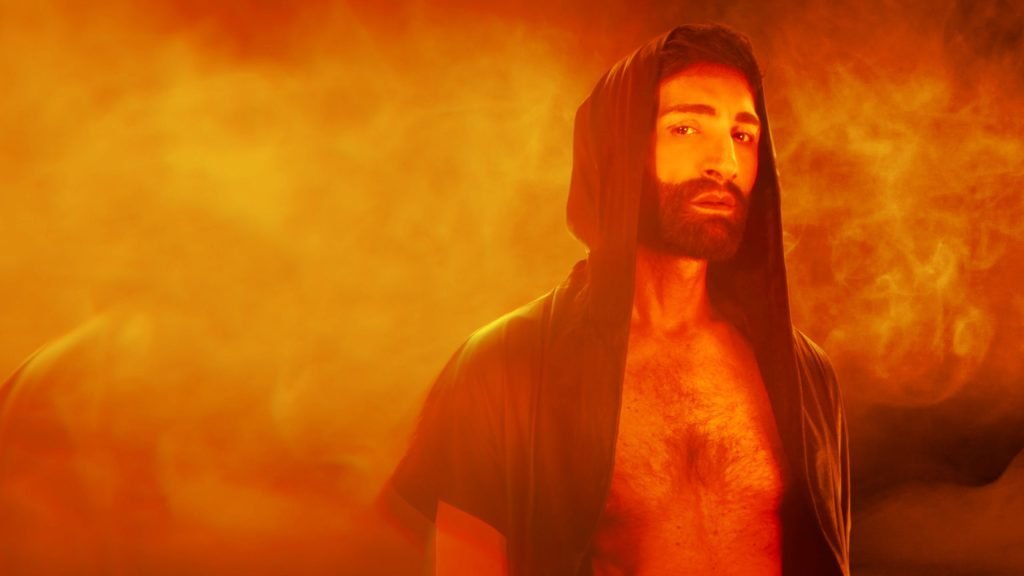 Using these metaphors as a basis for the writing of the song, Umberto Bravo came as close as he could to writing a song about sex that was from the heart. The good news is that he did not alienate both his audience and the industry as a whole. Umberto Bravo's erotic and chaste relationships played a substantial part in the sensual release that Sacred Sinner provided.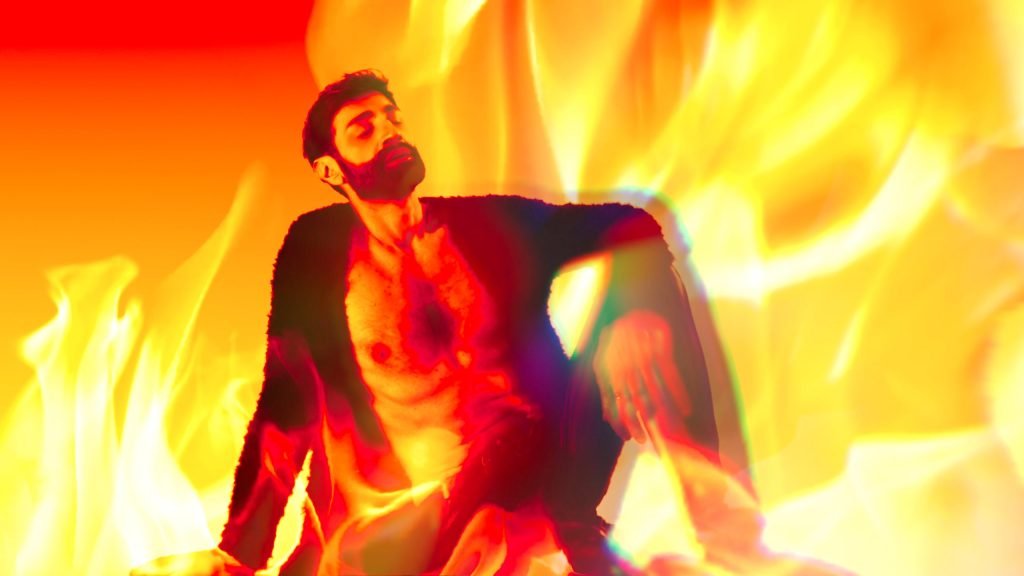 As the third single from Umberto Bravo's forthcoming debut album, this weary, sad ballad reveals his nuanced grown-up side as well as his ability to blend racy innuendo with romantic steadfastness, establishing him not only as a sensitive young man but also as a skilled singer-songwriter.
With its vocal performance, "Sacred Sinner" illustrates how the soul can often be a matter of control. The performance of Umberto Bravo is built on his ability to keep himself in check throughout most of the song. He then lets loose at crucial points, enhancing the meaning of the lyrics.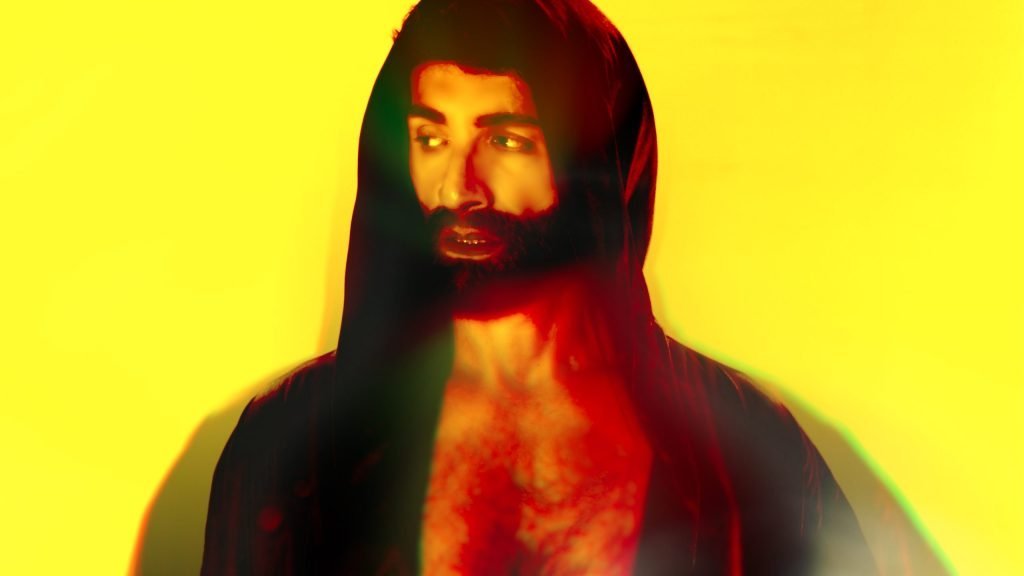 A big part of its serenity comes from the omnipresent synths that sound like modular synths and organs from the '80s. The keyboard was designed to sound like a church organ and is based on R&B chord progressions.
While the keyboards follow the chords so subtly, the tonality doesn't seem to change – an illusion that makes the recording feel modern, like how British contemporaries embrace '80s synthesizers to add aural colour to their music.
Despite its reconstituted soul-gospel foundation, it isn't old-fashioned, nor is it attempting to recreate a style Umberto Bravo never experienced. His song is extraordinary because he interpolated sounds he loved from a distance, bending them to suit his perspective.
Both "Sacred Sinner" versions express Umberto Bravo embracing vulnerability, yet, by the end of the chorus, he conveys that this might be something exciting and refreshing, singing 'nothing ever felt so right', suggesting that maybe it is worth risking all, even while being used and abused by his lover.
The song is accompanied by an uncensored video that leaves nothing to the imagination. Check it out, visit his website, pre-save the Sacred Sinner's new version and follow him on Spotify.
---

---